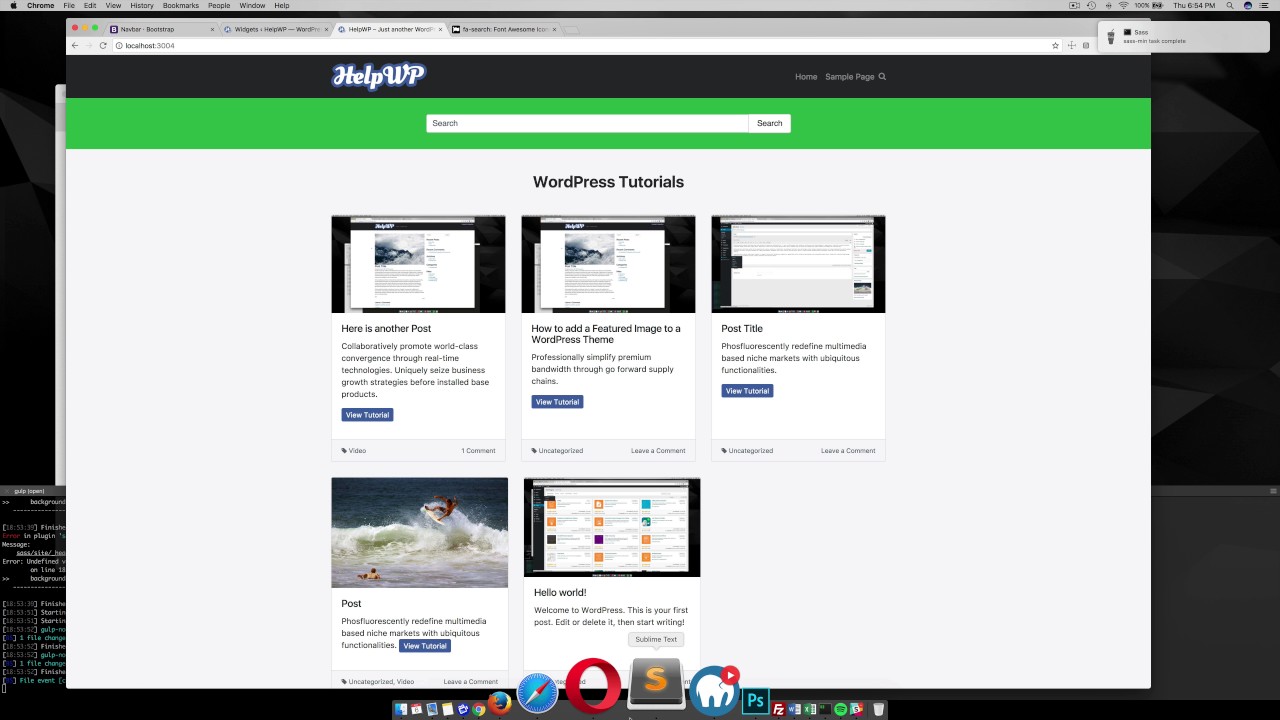 This tutorial goes over how to add an icon that toggles the WordPress search box using jQuery.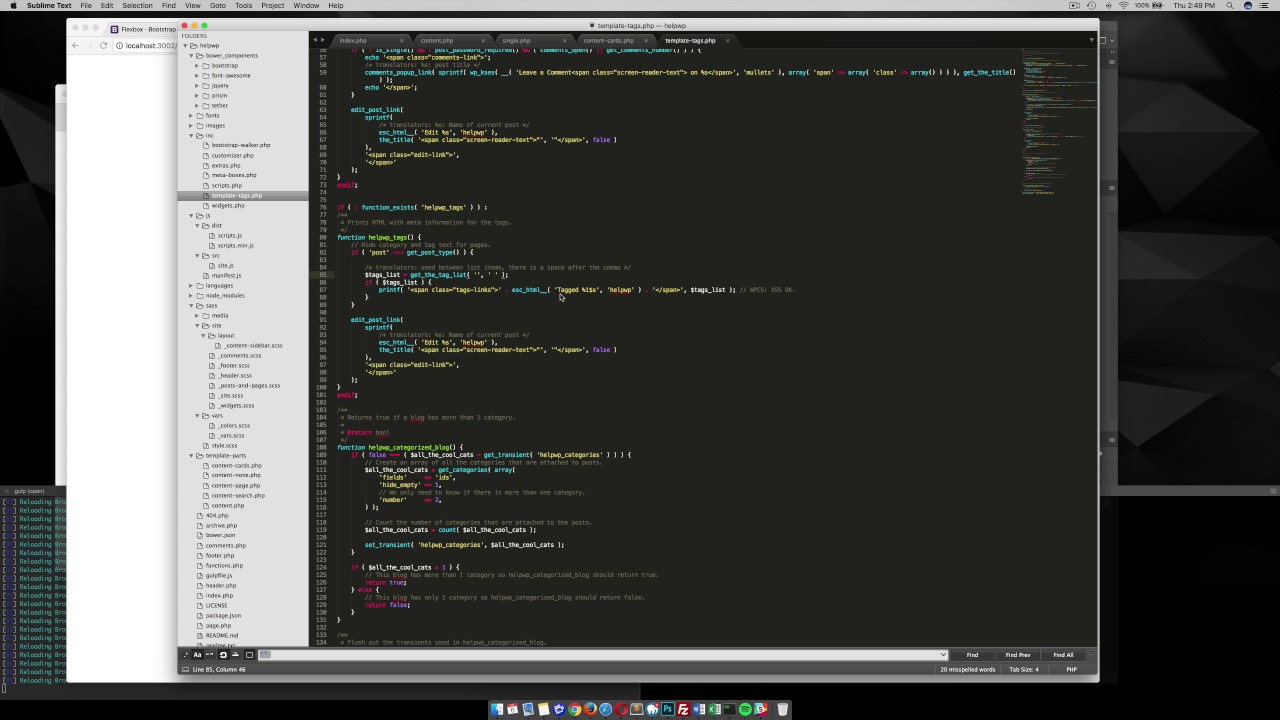 Quick tutorial on how to use a WordPress filter to add a class to the WordPress tags in order to make them into buttons.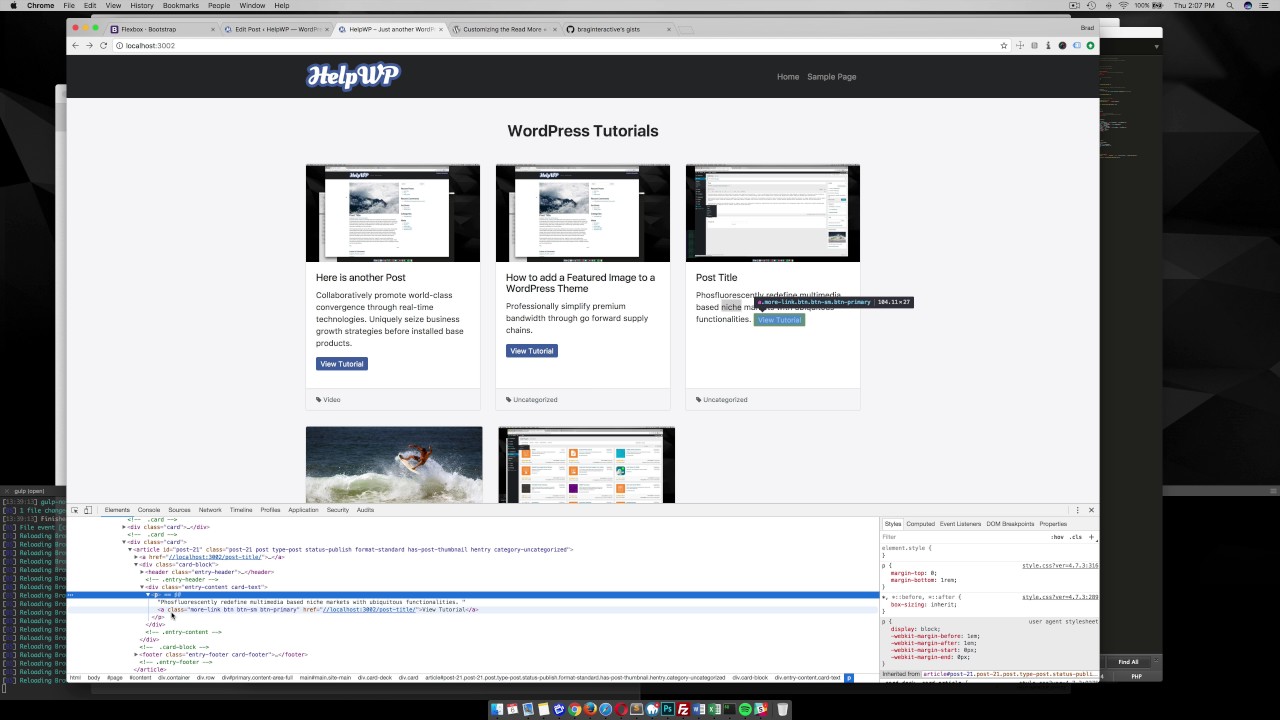 Many WordPress themes add a "Read More" or "Continue Reading" link after a blog post. In this tutorial, I am going to show how to turn this link into a button.